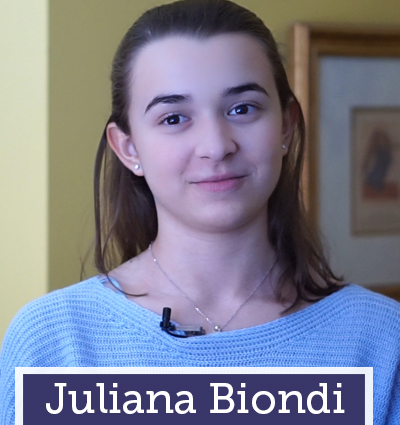 Sisters Juliana and Sofia are both founding members of the Junior Committee, following in the footsteps of their dad, Antonio, who is an Event Chair.
"I think that it's really important for kids to give back to other people in need – especially sick children – because we have so much," says Sofia.
For Juliana, who serves as Vice President, being a part of Kids for Kids is about "what you can do for others rather than just yourself. You should extend it throughout everybody, especially the kids who are less fortunate than we are."
Dad proudly beamed "what's most impressive to me is that they understand it. They see it. And without motivating them, they've taken the effort to drum up their own events."
Together they started a Math-a-Thon at their school, which has been held several years in a row. "We decided to do a math-a-thon because it would encourage the teachers to encourage the students to get involved because it's educational," said Sofia.
In 2017, they had 76 students participate, raising $6,000.
They've also participated in skate-a-thons, bake sales, and of course, Family Fun Day, which brings together their friends from all over the area.
"We are more a family now than anything else," Juliana said with a smile.
---